The Crossfit Wedding Ceremony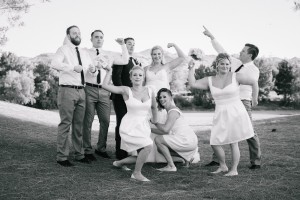 Meet Drew and Brittany.  Drew is a firefighter and Crossfit instructor.  They met when Brittany showed up at Crossfit one day. Things almost never took off when Brittany learned Drew was a firefighter.  As a nurse, she had sworn off firefighters….but she was intrigued.  After flirting for a couple of weeks Brittany decided that Drew wasn't interested….so the next day she showed up for class with no make up on….and that was the day he asked her out.
It was an honor for me to not only be Drew and Brittany's DJ and MC….but also their wedding officiant.
I also am a crossfit addict and I loved the idea of incorporating their love of crossfit into their wedding ceremony.
I began google-ing looking for ideas and inspiration on how to do so.  There are so many cool idea's like this entire crossfit themed wedding complete with kettle bell centerpieces….and the couple doing a First WOD instead of a First Dance.  I love it!!
I finally came across a fantastic blog by marriage and family therapist Jenny Glick from Denver, Colorado.  In it she talked about the ways that crossfit is like your marriage and listed some awesome examples using the core values of crossfit.  I re-purposed it and included it into Drew and Brittany's wedding ceremony.
"Now as most of you probably know Drew and Brittany are crossfitters.  What you might not know is that there are many commonalities between being a great crossfitter….and having a great marriage.

Crossfit is based on the idea of optimal fitness through varied functional movement done at high intensity.

Well when you are in your marriage you will support each other's emotional and spiritual growth….through varied, functional-emotional movements like compassion, forgiveness, integrity, boundaries, trust and vulnerability…..at high intensity.

Crossfit offers a great community and sense of connection and through that the WOD's are easier to get through together.

In the same way marriage offers the opportunity for connection and intimacy between the two of you through joint participation in highly intense emotional situations.  That's called doing life together with all of it's goods and all of it's bads.

In Crossfit there is a vulnerability that invites discomfort by pushing you past the edge of your comfort zone but that creates physical and personal transformation.

Your marriage will have times of discomfort and vulnerability…but those times will offer you opportunities for you both to go past the edge of your comfort zone and create lasting personal and spiritual transformation.

And finally, one of the best parts of Crossfit is that it focuses on developing a full range of functional movements in order to maximize your ability to engage in your life fully over your entire life span.

In the same way marriage creates an opportunity to develop a full range of functional behaviors and emotional responses in order to maximize your ability to engage in every area of your lives together."
Before the wedding I  asked Drew and Brittany if they were o.k. with me including a piece about crossfit. They said that they were, but I didn't tell them what I was going to say.  When we went back to sign the marriage license as a part of the ceremony Brittany said to me, "I LOVED the crossfit stuff.  That was awesome!"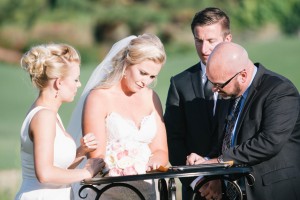 It's so much fun to find something unique to my couples and include it as a part of their ceremony, or during their reception.  It keeps the weddings I do from being cookie-cutter events because every couple is different….and those differences, the things that make them unique, should be highlighted and used to maximum impact!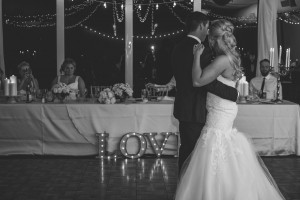 If you are in the Phoenix, Las Vegas or Southern California areas and would like to find out more about my services please go to www.DavidHoytEntertainment.com or call/text 602-748-8469.
Special Thanks to:
Drew and Brittany for allowing me to blog about their awesome wedding!
Sarah Horne Photography for the great images!
Jenny Glick for the inspiration.
---
---